Andelos (Spain)
Castellum aquae?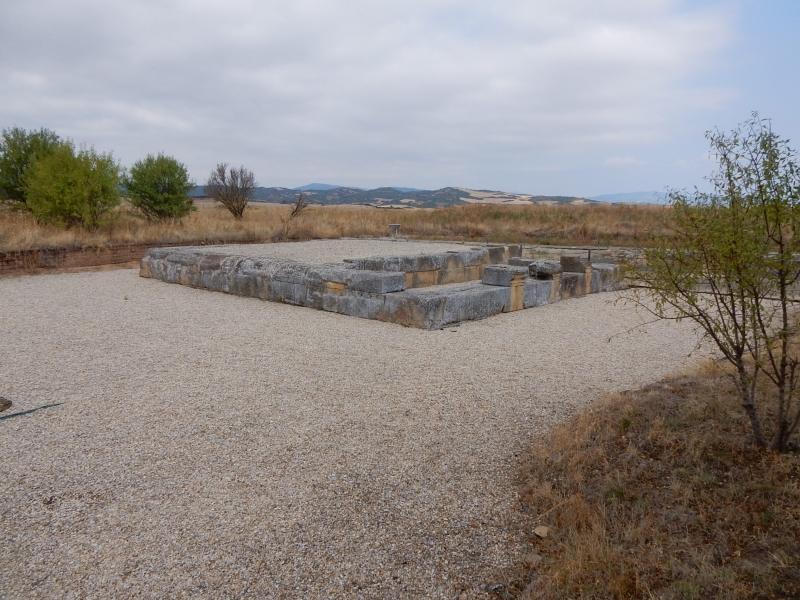 In former days this structure was interpreted as a castellum aquae, the water distribution point
of Andelos, but it is now considered as temple base. The place where the aqueduct water entered
the city of Andelos, often the place where such a castellum aquae was built, is not found (yet).