Kourion (Cyprus)
Kourion area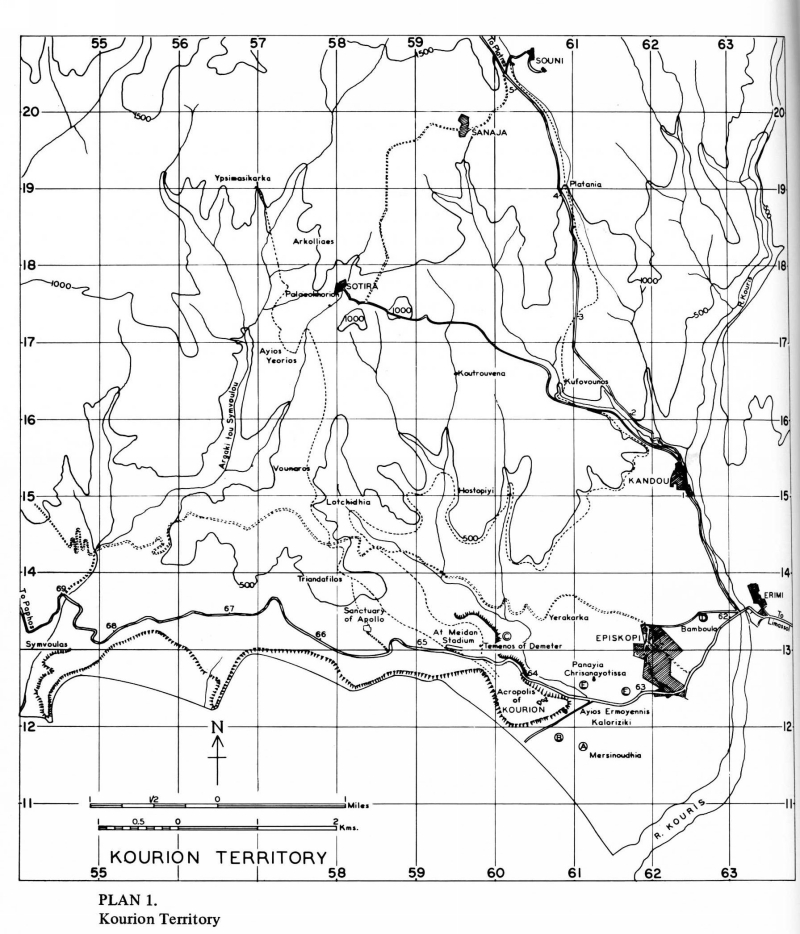 Drawing of colonel J.S. Last (1975) of the area north of Kourion. Two dotted lines indicate
both piped aqueducts: the elder, smaller, west one starting at Ypsimasikarka, via some winding
to the south; east of Triandafilos a branch line supplied the sanctuary of Apollo Hylates, the
main line ends at the acropolis of Kourion via the Stadium. The larger east line started at
Souni, ran west of Kandou, made a detour to the west and also ended at Kourion.