Los Banales (Spain)
Roman dam?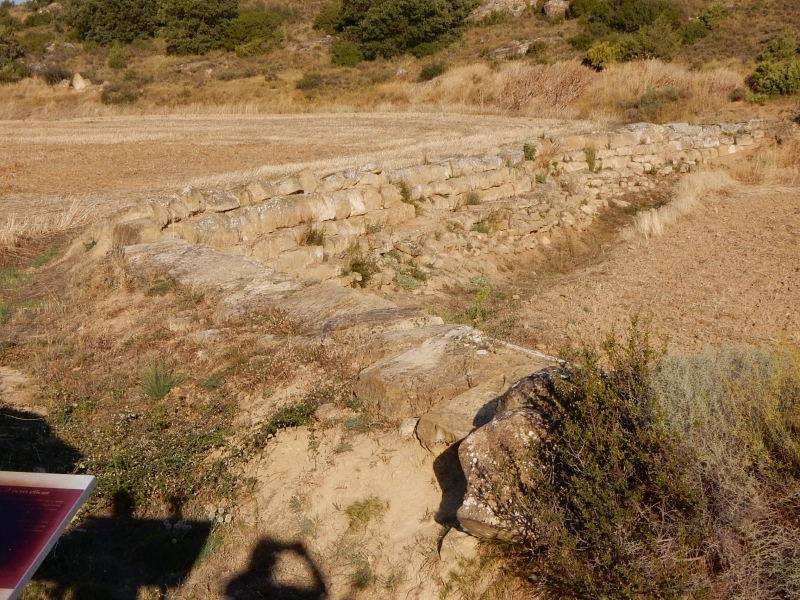 Traditionally it has been argued that the water collection should be near the Arba river in Luesia
near Malpica, today approximately 12 km northeast of the city. However most recent studies
locate the water collection point near a dam on the site of Cubalmena in the municipality of Biota,
see photo, although it is unlikely that - given its poor quality - this dam is of Roman origin.