Naxos (Greece)
Trani Fountana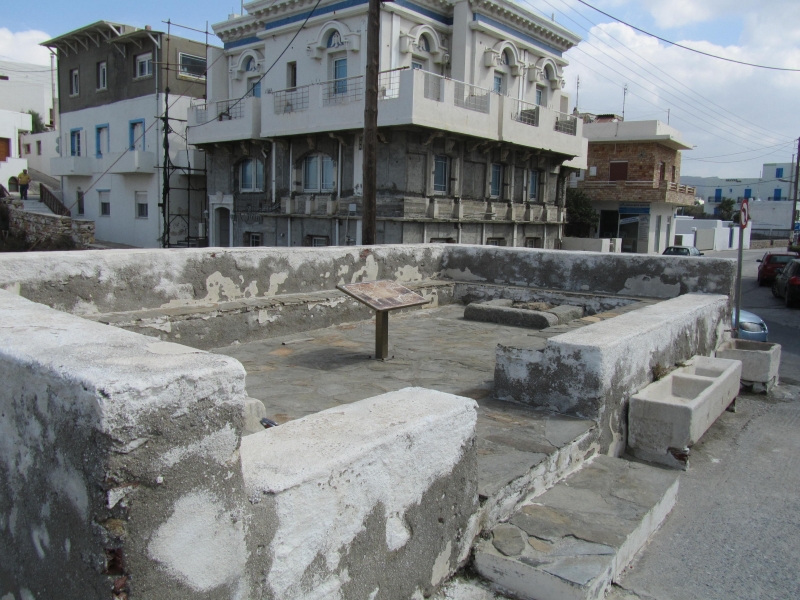 The Trani Fountana could have been the end of the aqueduct of Naxos (Greece) in Roman times. It is a reservoir with
a capacity of about 125 m3 and two openings on top. In former days it should have been a structure of its own,
quite close to the sea and adjacent to an old river mouth (the present Michail Margariti road). There is still flowing
water, see the basins at right. The first two tubs were in use as a public washing place.