Pompeii (Italy)
Stop-cocks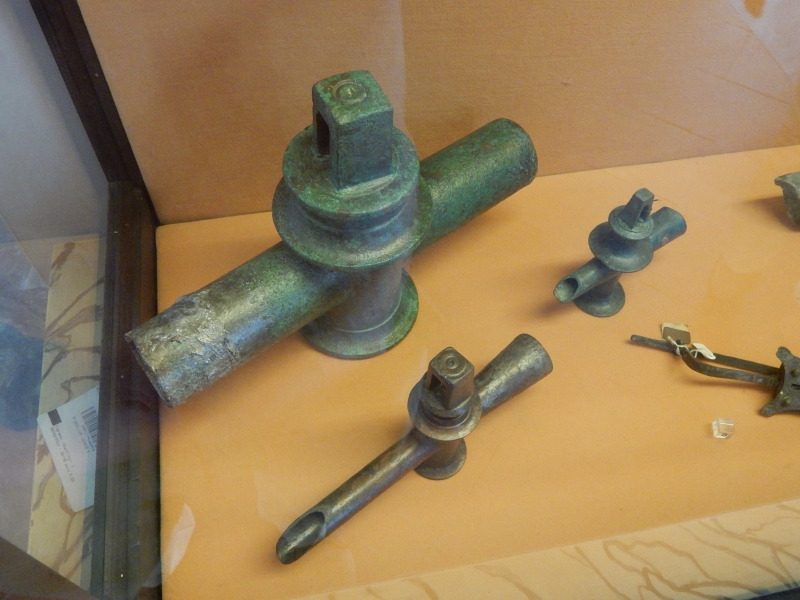 Three bronze stop-cocks of different sizes, displayed in the National Archaeology Museum in Naples
(Italy). The adjoining text reads a.o. "In the richest houses water gushed from bronze pipes (calices)
whose flow was regulated by stop-cocks. They were connected by means of lead pipelines (fistulae)
from the city's water system".