Aqua Traiana
Also Aqua Traiana?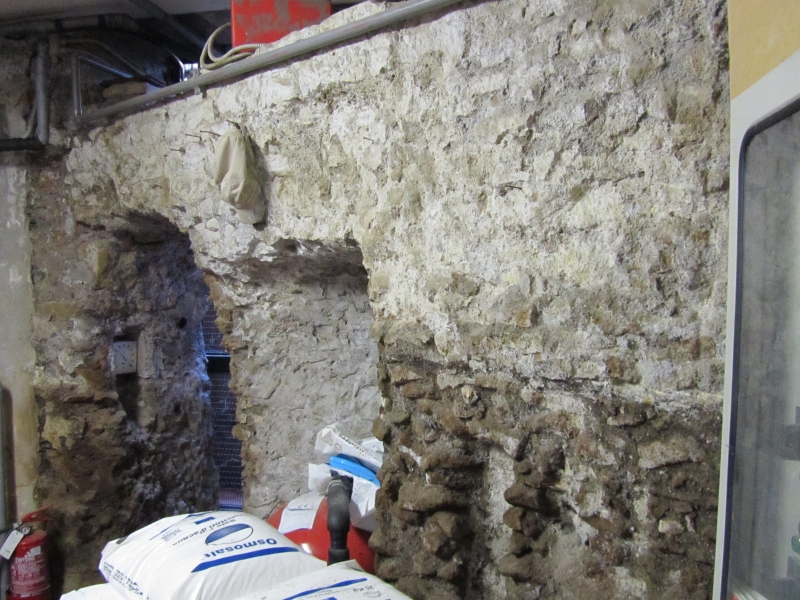 In the basement of the Norwegian Academy in the Via Trenta Aprile a structure was found of
which one surmises that it belonged to (a branch line of) the Aqua Traiana. Given its coordinates and
direction it could have been a part of one of the several / many water-mills on the Janiculum.