Split (Croatia)
Tunnel under Ravne Njive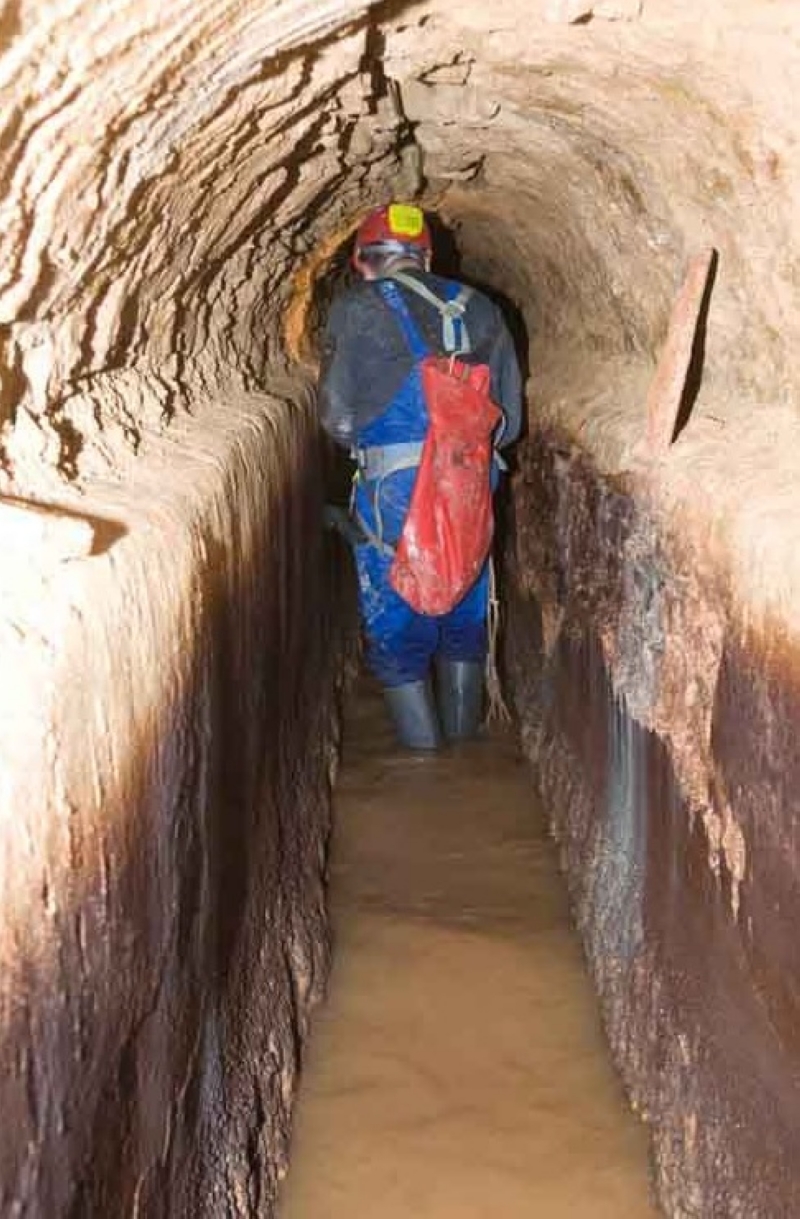 Early 2013 a group of speleologists paid a visit to the aqueduct tunnel just below the area of
Ravne Njive. This part is over 150 m long. The plan grew to make this tunnel part open to the public.
Note the different types of roofs and the maximum water level as indicated by the different colors
of the walls. For more details, see the article (in Croatian) on the web.