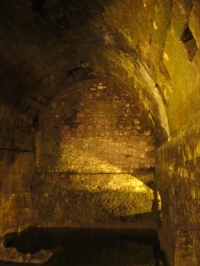 The pool was called "Struthion," which means "lark," being that it was one of the smaller public pools in Jerusalem during the Herodian period. The pool served as a moat for the northwestern corner of the Antonia Fortress. Prior to the pool's construction, the aqueduct ran from the north into this area servicing the city and the Temple Mount.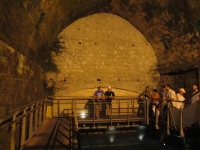 After the defeat of the Bar Kochba revolt in 135 AD/CE, the emperor Hadrian turned the entire pool area into a market place. They managed to cover the pool, first dividing it into two with a wall along its length, and then placing two arches fanning out in opposite directions from the walls. On top of these arches they built the square on the platform used for the market.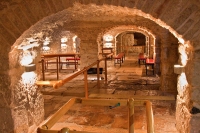 When the foundation for the Convent of the Sisters of Zion was being dug, they discovered the ancient pool and aqueduct. The nuns had another wall built, splitting the pool again, width-wise, to prevent strangers and explorers from entering into their convent through this basement.